Mount Adams is the perfect Introduction to basic mountaineering.
Overview
This three-day climb will instill to the joys of summiting a glaciated dormant volcano. Mt. Adams is Washington State's second highest peak (altitude 12,276') and is situated in the remote and stunning Cascades wilderness.
This expedition promises challenges, education, bonding, and a lifetime of memories. As this is also our novice climb, individual climbers seeking a transformative experience are all skill levels are welcome.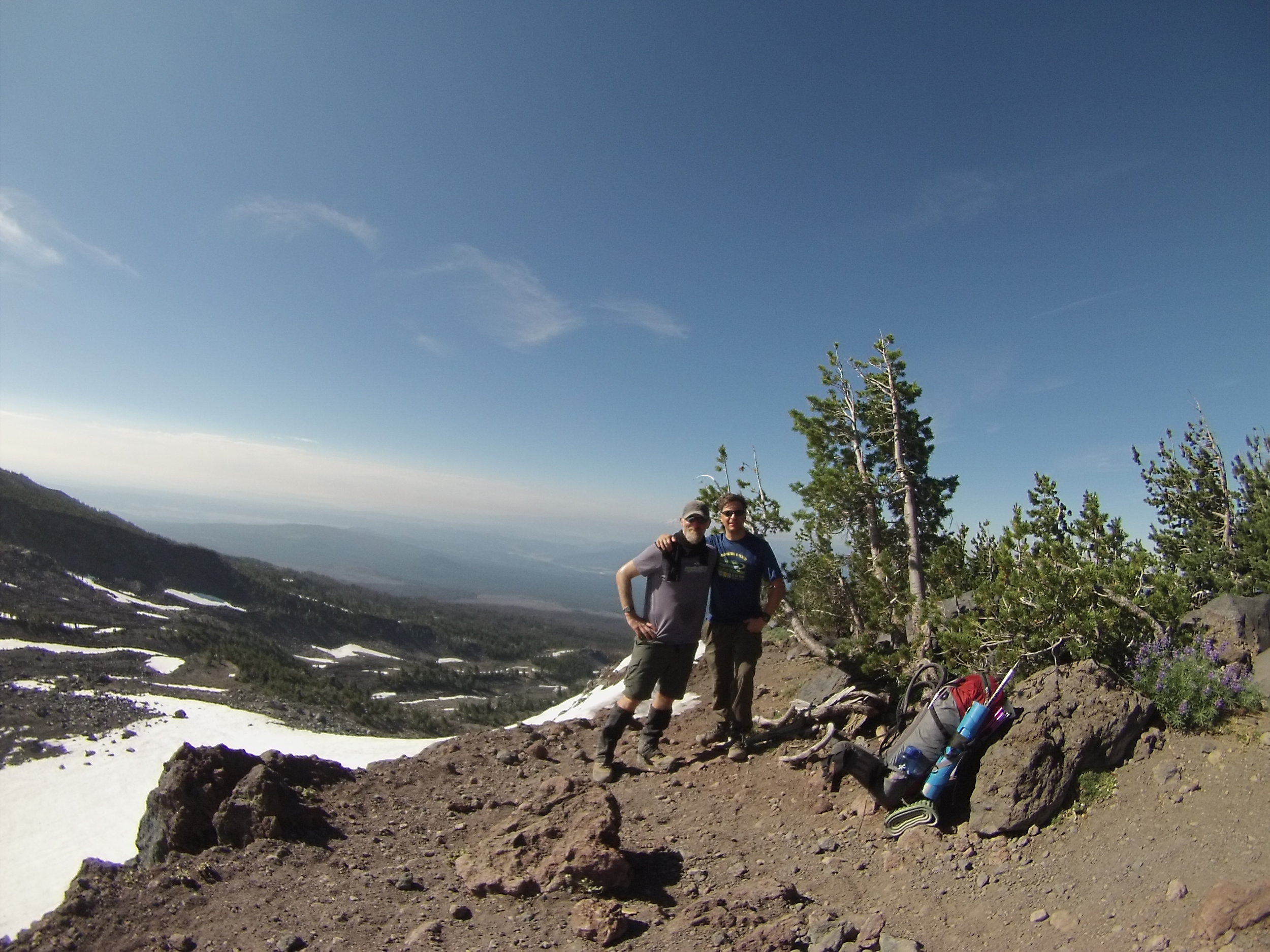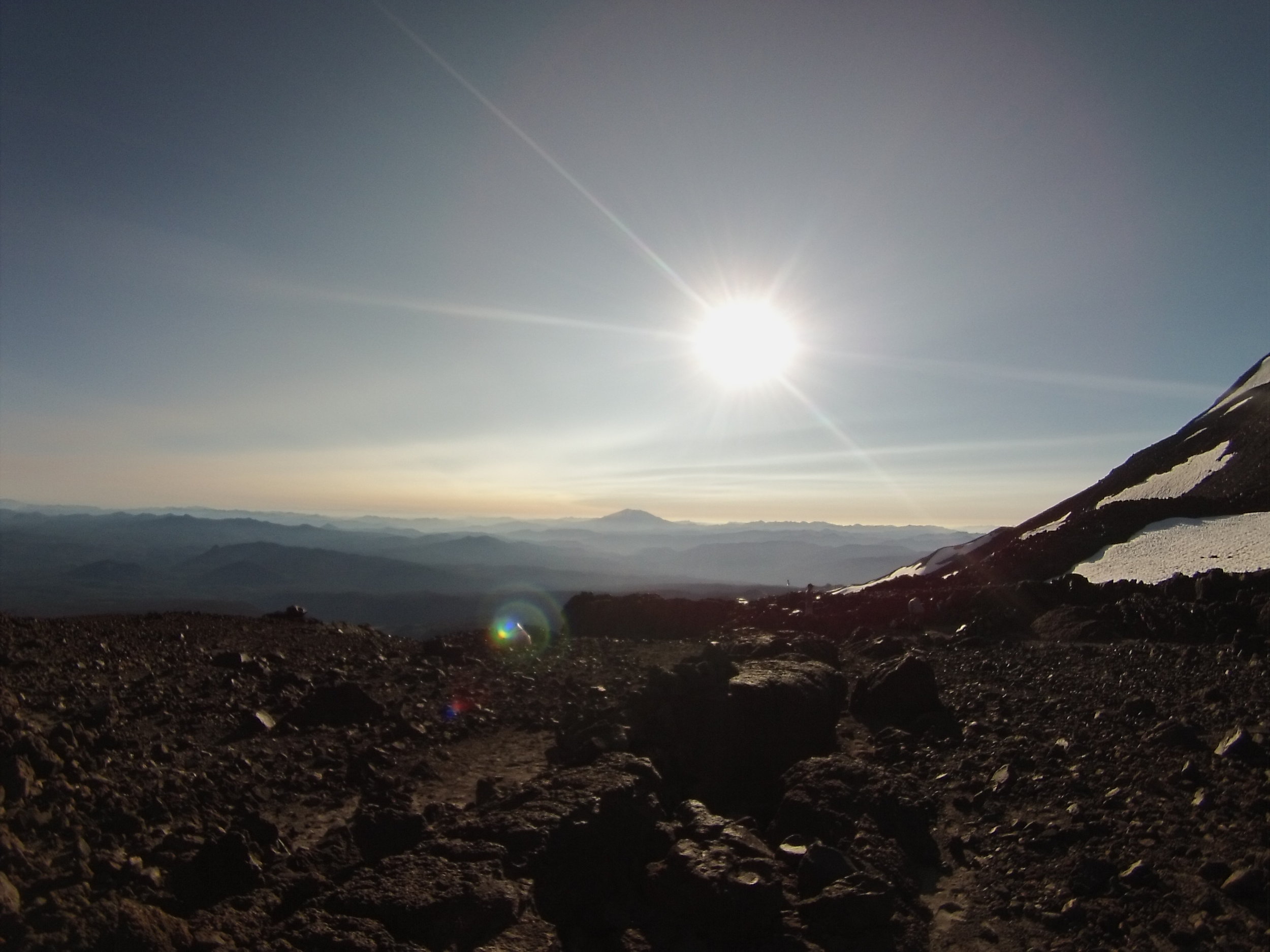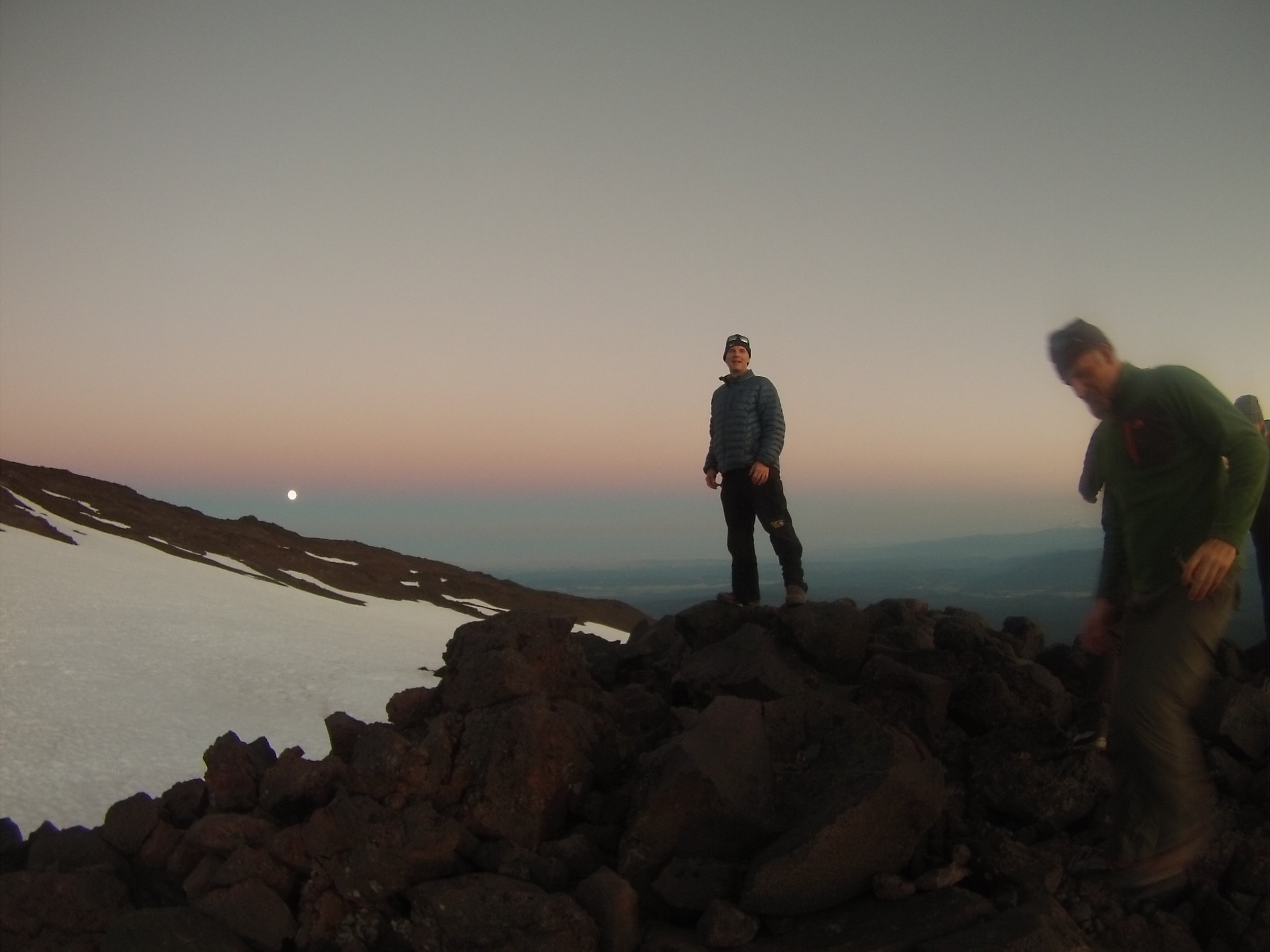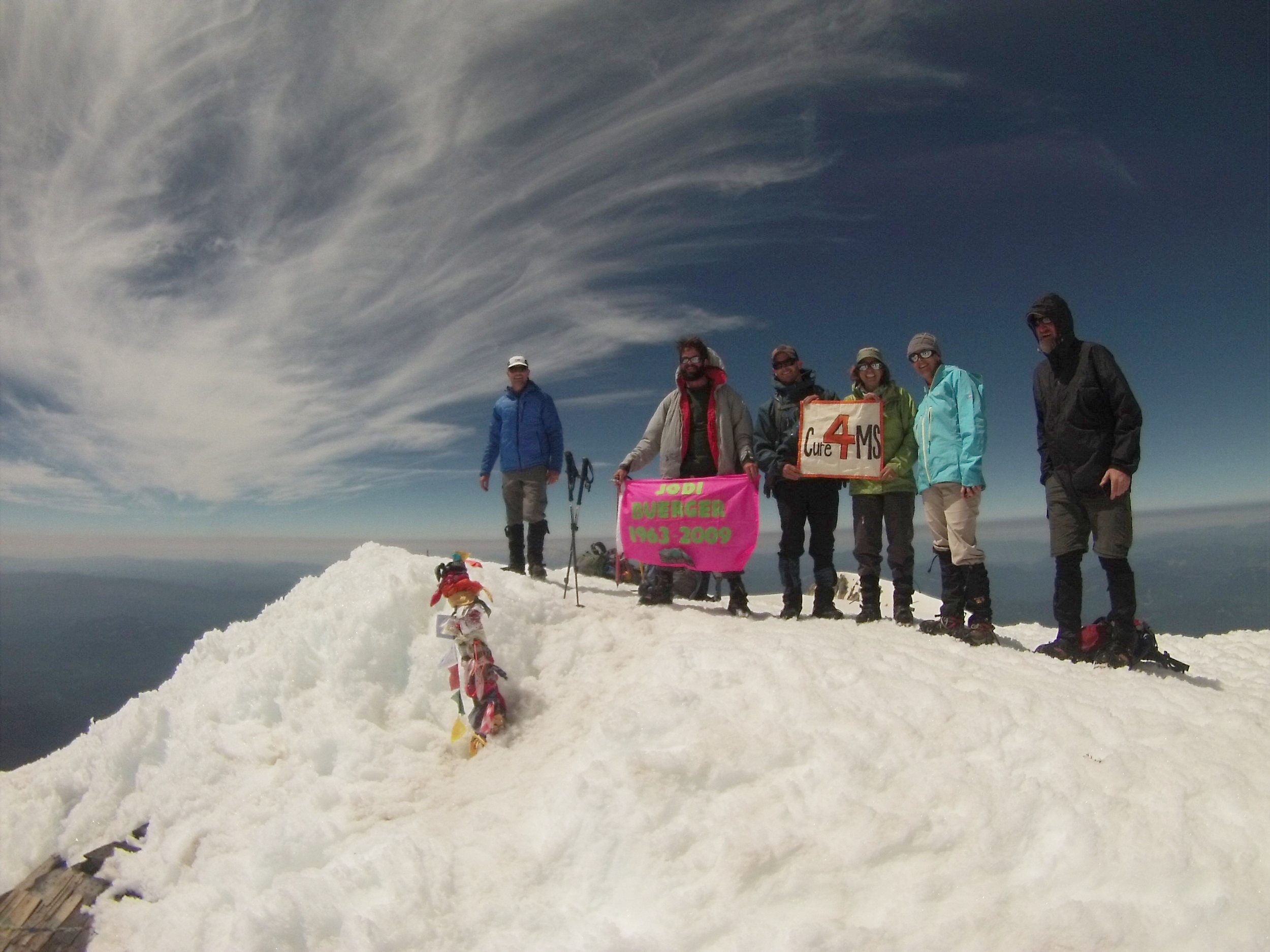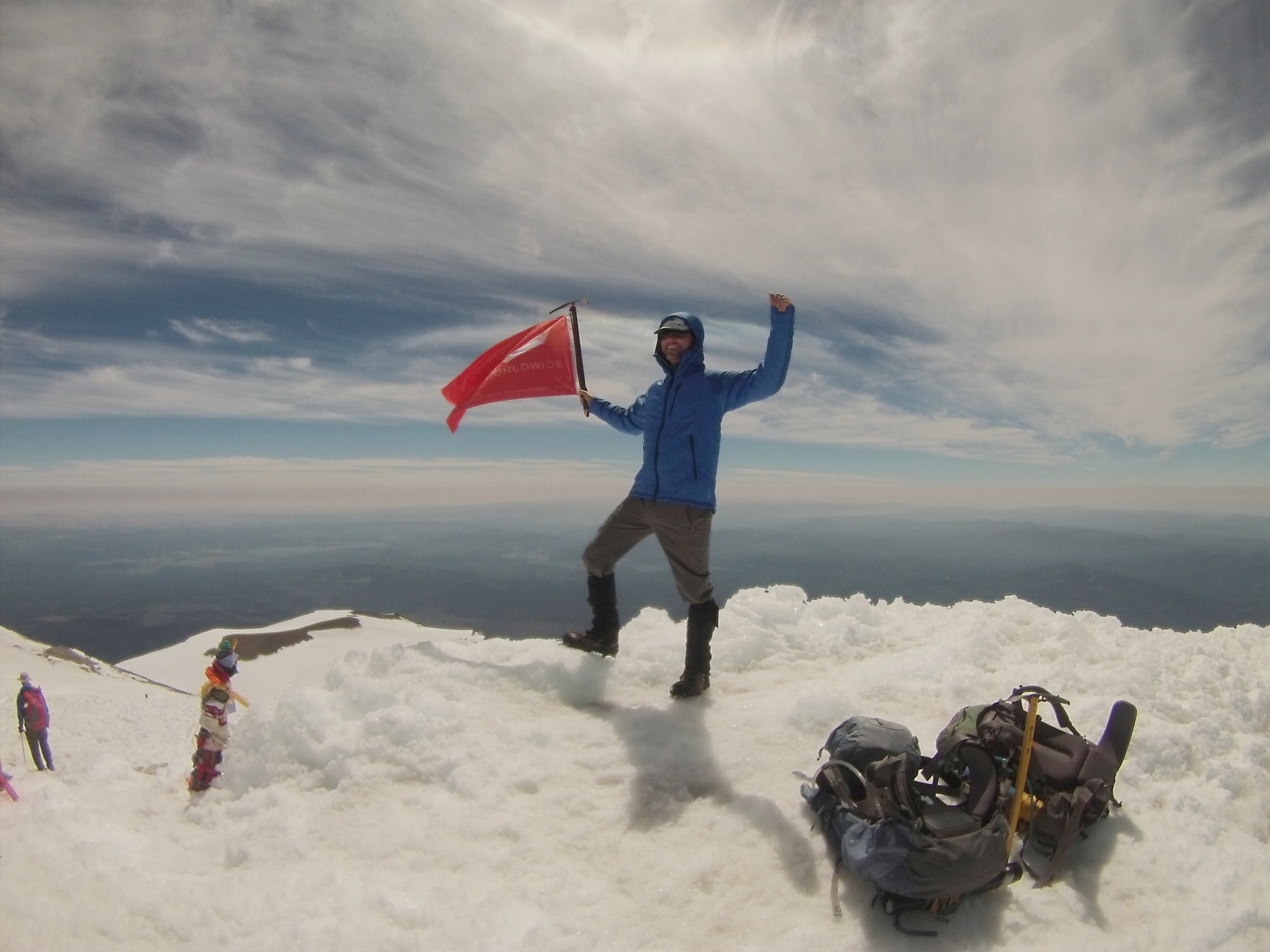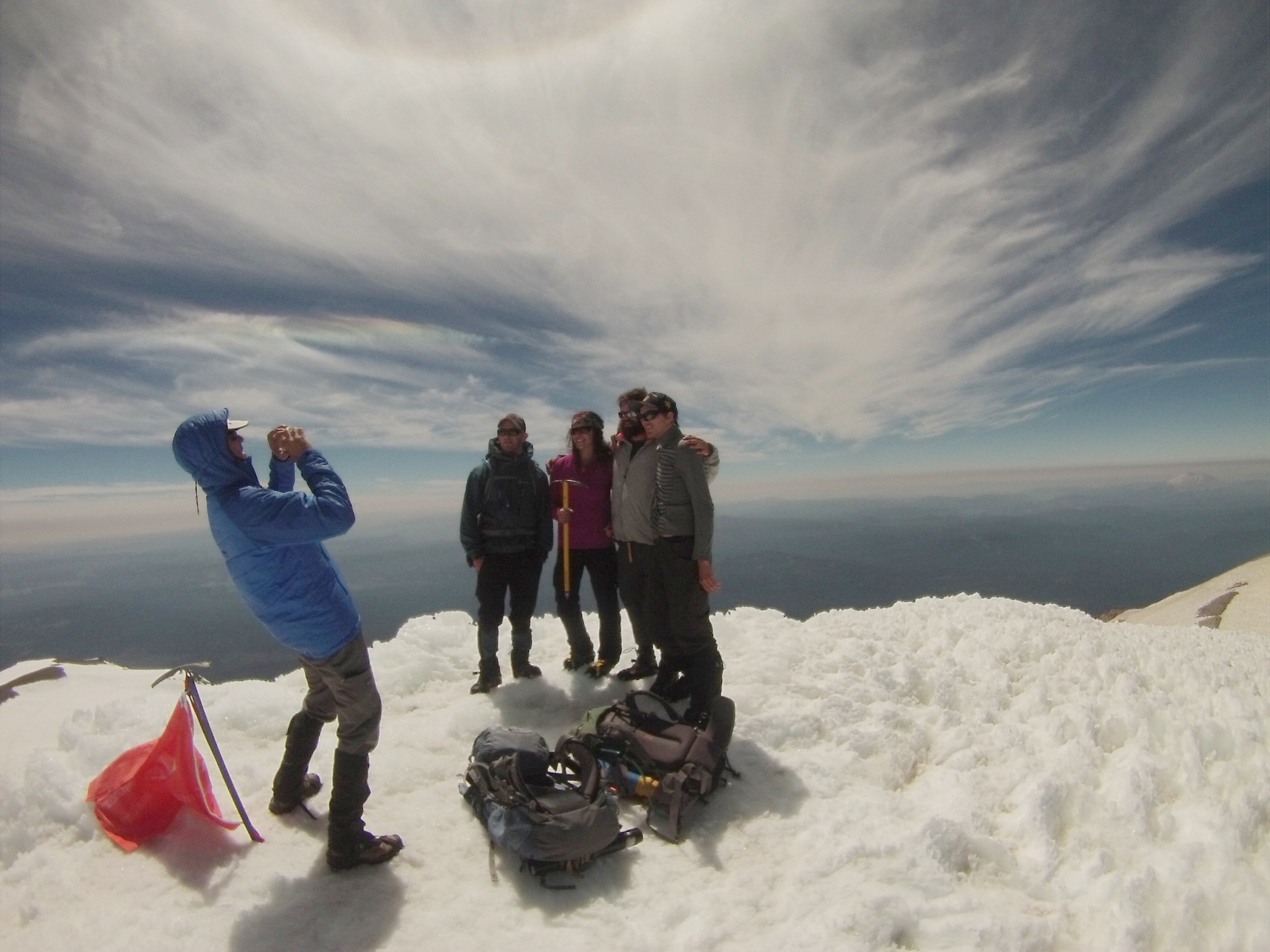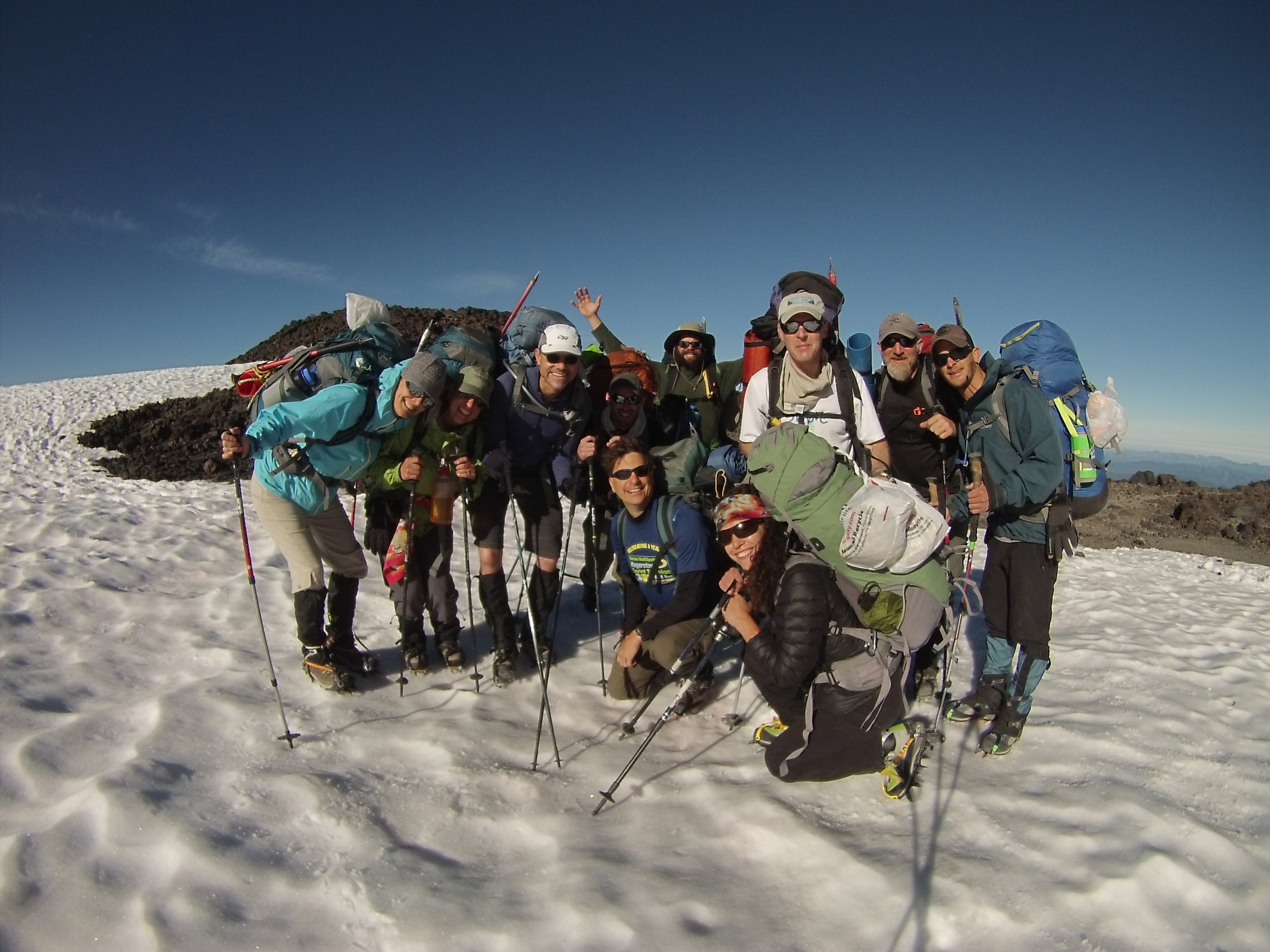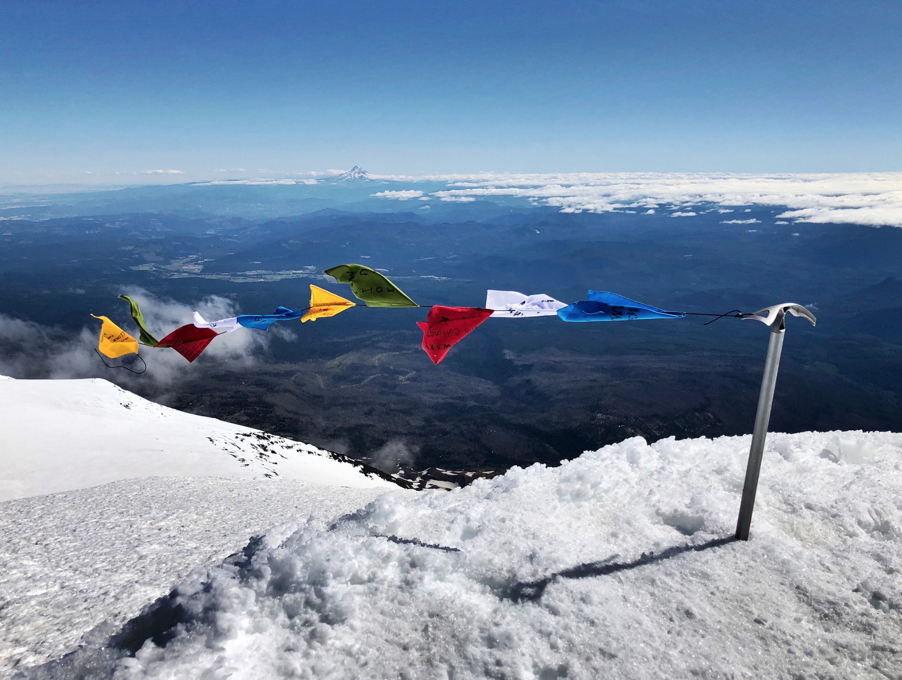 Expedition Dates
July 14-16, 2019 (schedule below)
Fundraising Minimum
Minimum Age
Requirements
This climb is open to all physically fit, enthusiastic novices and up. While no mountaineering experience is required, prior experience with backpacking and camping is highly recommended. Climbers will be expected to train for the climb and be able to carry a 40-50 lbs. pack for three days.
Costs
Hotel, guide fees, group equipment (tents, cooking gear, fuel) as well as breakfasts and dinners on the mountain are provided by Climb For Hope. Climbers are only responsible for airfare to Portland, lunches on the mountain, energy bars, and meals in town, including the celebratory post-climb dinner. This trip would normally cost $3,000; this is the most economical way to experience mountaineering.
The Mountain
Mount Adams, is one of our favorite climbs, for experience, wildlife, views, and challenge. One of the largest volcanoes on the Cascade Volcanic Arc, Adams offers the complete novice mountaineering experience, with many options.
The climate is diverse and stunning. We will pass through lower forests dominated by fir, hemlock, and cedar, then through meadows and wetlands on the lower flanks, with vibrant fields of alpine flowers. We may catch glimpses of mountain goat, Roosevelt elk, black-tailed deer, and the Cascade mountain fox. Birds include chickadee, kinglets, thrushes, warblers, sparrows, and finches, and the endemic gray-crowned rosy finch, found well above tree-line. Circling high above will be red-tailed hawks, golden and bald eagles, ospreys, great horned owls, and falcons.
From the summit, if it's a clear day, we will be able to see Rainier, Baker, Glacier Peak, Saint Helens, Hood, Jefferson, the Three Sisters, Thielsen, Scott, Diamond Peak, and McLoughlin.
The Climb
Each year, thousands of enthusiasts attempt to summit Mt. Adams. While some routes have glaciers, crevasses, steep sections, loose rocks, and other mountaineering hazards, we will (most likely) take the non-technical South Climb route that should avoid these hazards and does not require mountaineering skills or advanced equipment.
Our experienced guides can give us options to take on additional technical challenges, depending on conditions and the team's desires. To prepare for the summit push, we will receive Snow School training on the proper use of an ice axes, crampons, and mountain communication.
This will be a physical and mental challenge, but one that is absolutely doable, even for beginners. By taking on something bigger than ourselves, we are reminded of what we can achieve in life, and we are thrilled to offer this experience to families this year.
At Climb For Hope, we judge our success, not by whether we summit, but by the whole experience, which includes fundraising for breast cancer and MS research, training to get our bodies and minds fit enough for a major challenge, and most importantly, that every climber comes down off the mountain safely.
The Guides
Our longtime partners, the experienced and professional guides at Rare Earth Adventures, handle all the nitty-gritty details of our adventure, so that we can focus on the landscape and our own personal experiences. Not only are they also highly trained to keep us safe and respond to emergencies, but they're pretty good mountain cooks too!
Trip Lead
This expedition will be lead by Andrew Buerger, founder of Climb for Hope. Having both his sister and wife inflicted by disease, Andrew has committed to finding cures for breast cancer and MS. Take advantage of this climb to understand mountaineering and garner 1x1 inspiration from our nonprofit's founder.
Gear
Many of the items on our recommended gear list can be borrowed or rented. Climb For Hope has extra sleeping bags and other gear, so please contact us before purchasing items you may not use again. Before we set out for the mountain, we will visit the Mountain Shop, in Portland, where you can rent mountaineering boots and purchase any gear you may still need.
Fundraising
Each climber is expected to raise $2,000 towards Climb For Hope's mission of funding breast cancer and MS research and providing life-changing experiences for those affected by cancer.
When you sign up, we will provide a Crowdrise fundraising page, for you to solicit or make donations. We are more than happy to help you with fundraising ideas, email templates, and marketing support, especially if you don't have a lot of fundraising experience.
Training
Training is vital to success, and we recommend a regiment of weight training (weight lifting, Crossfit, etc) and endurance training (hiking with weighted pack, running, biking, etc) and can provide a training program (example) and schedule, starting in April, four months prior to the climb.
Since there is no substitute for doing the activity itself you are training for, Climb For Hope will also lead several hikes in the Baltimore/Washington area in the months leading up to the climb.
Schedule
Day 1, July 14, 2019
Arrive in Portland by 5pm. We will pick everyone up at the airport and drive everyone to the Mountain Shop for last-minute gear or boot rentals, then to the hotel. We will have a team dinner, with introductions, plenty of time for questions, and gear check, where we will divide up communal gear, including tent, food, and fuel. Early to bed.
Day 2, July 15, 2019
Rise early and drive 2.5 hours through the beautiful Gifford Pinchot National Forest to the trailhead to begin hiking. Over the next five to six hours, climbers will carry their full kit (30-45 lbs) to high camp, at the "Lunch Counter," (altitude 9,250'). After setting up tents, we will spend a few hours in Snow School, learning the proper use of ice axes, mountain communication, and practicing self-arrest techniques. Dinner and sunset overlooking the Cascades. Early to bed.
Day 3, July 16, 2019
During the pre-dawn hours, we will climb 2-4 hours to the snow and ice slopes from our high camp to the false summit, Piker's Peak (altitude 11,657') before continuing on to the true summit at 12,276' where we will take incredible photos with 360º views!
Conditions permitting, the return to camp may include the opportunity to glissade, which is a controlled slide on your feet or butt -- a fun alternative way to descend (see video). The descent from the summit to high camp should take a fraction of time it took us to ascend.
Day 4, July 17, 2019
From high camp, we'll leisurely hike down for 4 hours. Then before driving back to Portland, we'll enjoy a celebratory team meal and famous Huckleberry milkshake (or a beer). People can fly home that night (on the red-eye) or spend the night in town before flying out on July 12th.
Let's Do This!
Ready to start? Still have questions? Contact us.