The Grand Canyon rim to rim hike will test your endurance.
Time to scratch this wonder of the world off your bucket list. While this might not be a traditional mountaineering experience, the traverse through the Grand Canyon is a mental and physically challenge in and of itself. This 26 mile rim to rim hike has over 4,400 feet in elevation gain and will take your breath away.
Expedition Date
May 15 - 19, 2019
Fundraising Minimum
$2,800
Requirements
This climb is open to all physically fit enthusiastic novices, beginners or advanced beginners. Volunteers will carry light packs with snacks and light layers in the canyon. Cold-weather gear will be left in the van for the meet up at camp on the north rim.
Two Options available: R2R2R (26 miles) or R3 (double crossing, 50 miles)
All group camping equipment, like tents and cookware, breakfasts and dinners will be provided by the expedition crew. Cost of airfare to Phoenix not included.
Climbers provide their own personal nutrition and gear, however, let us know if you need assistance.
Fundraising
Each climber is expected to raise $2,800 towards Climb For Hope's mission of funding breast cancer and MS research and providing life-changing experiences for those affected by cancer.
When you sign up, we will provide a Crowdrise fundraising page, for you to solicit or make donations. We are more than happy to help you with fundraising ideas, email templates, and marketing support, especially if you don't have a lot of fundraising experience.
Training
Whether you're committed to 26 or 50 miles, hiking or running - you have to prepare for this life-changing trail. The Grand Canyon temperature changes, long hours in the sun and never-ending views require physical and mental capabilities from volunteers. We provide 9 week training plans for both R2R2R and R3 as well as a supporting team-building community on social media.
The Guides
Our longtime partners, the experienced and professional guides at Rare Earth Adventures, handle all the nitty-gritty details of our adventure, so that we can focus on the landscape and our own personal experiences. Not only are they also highly trained to keep us safe and respond to emergencies, but they're pretty good mountain cooks too!
Team Lead
This expedition will be lead by Tiger Beaudoin, a long-time Climb For Hope participant and volunteer. Tiger is a cancer survivor and has lost close friends and a family member to this terrible disease. His involvement with Climb For Hope not only helps him give back, but also builds a support network of others affected by cancer.
2019 Highlights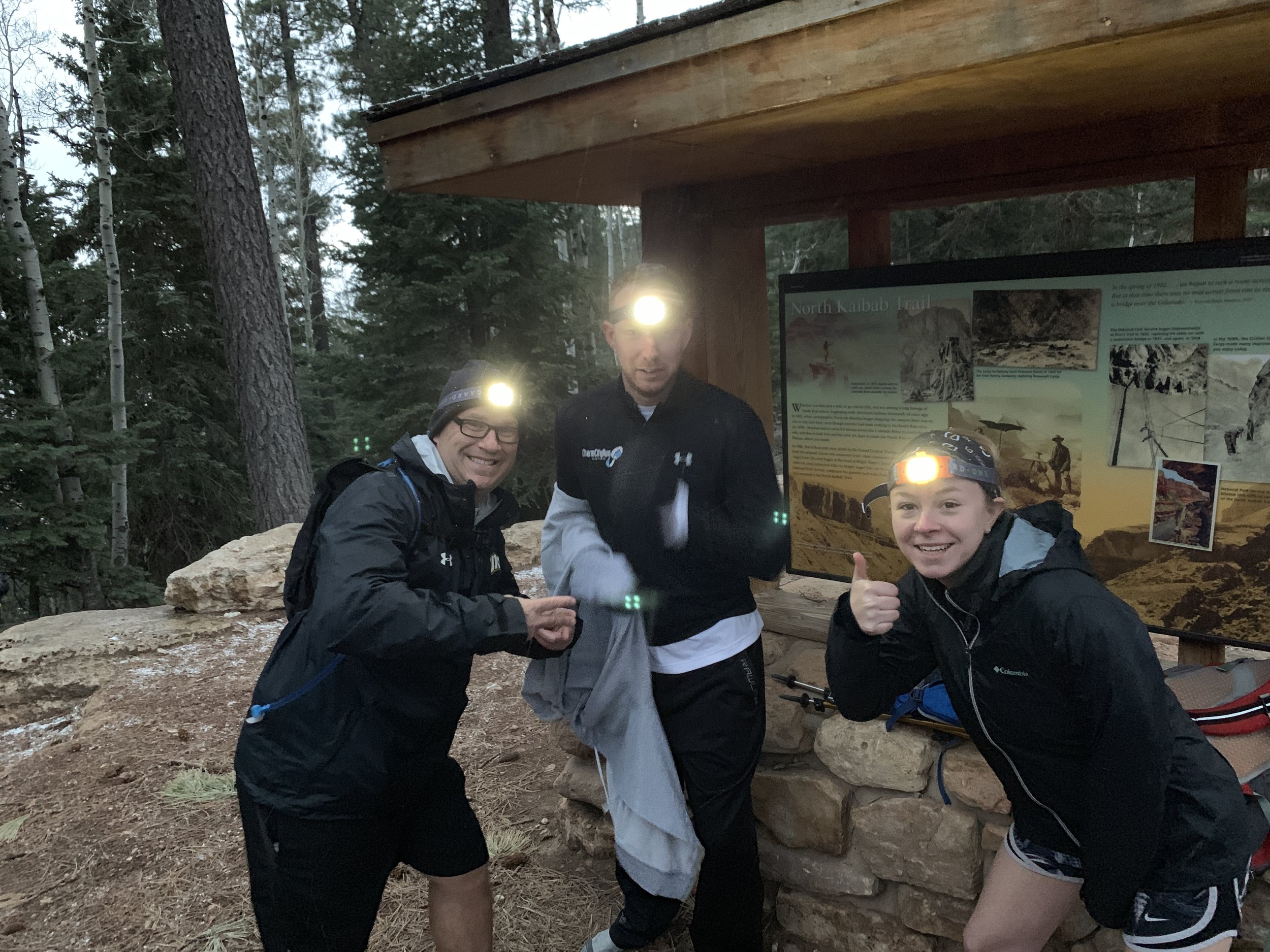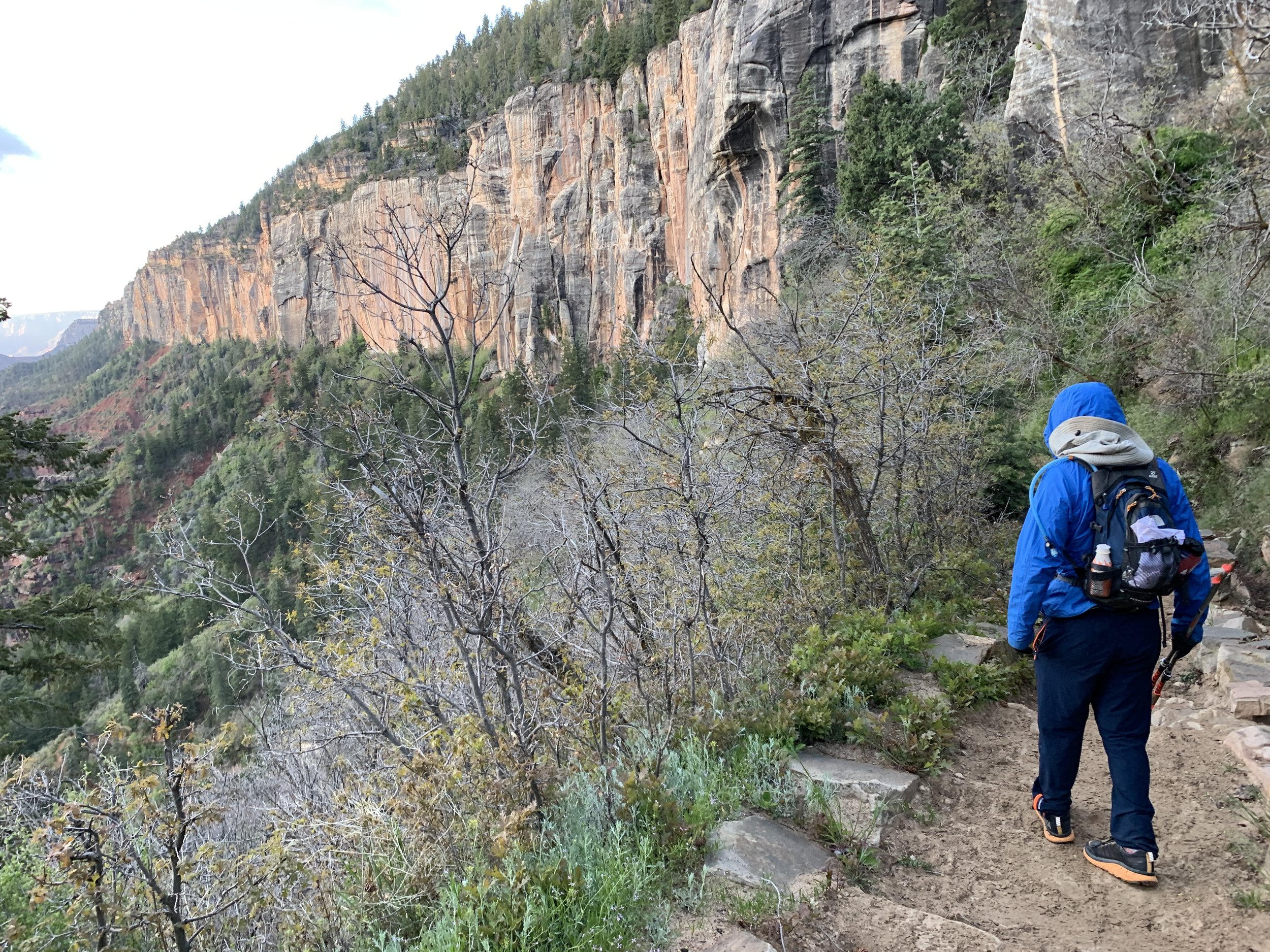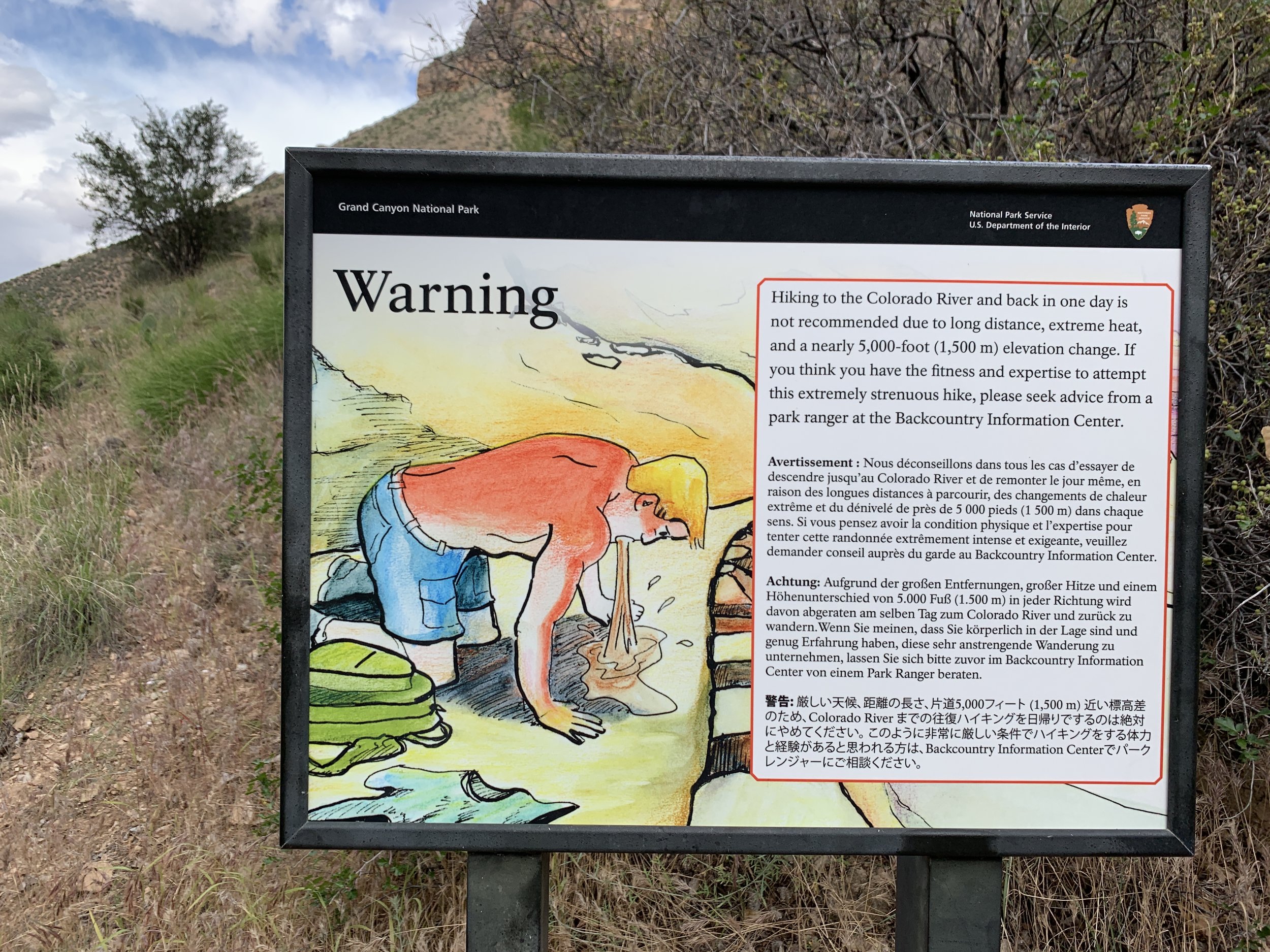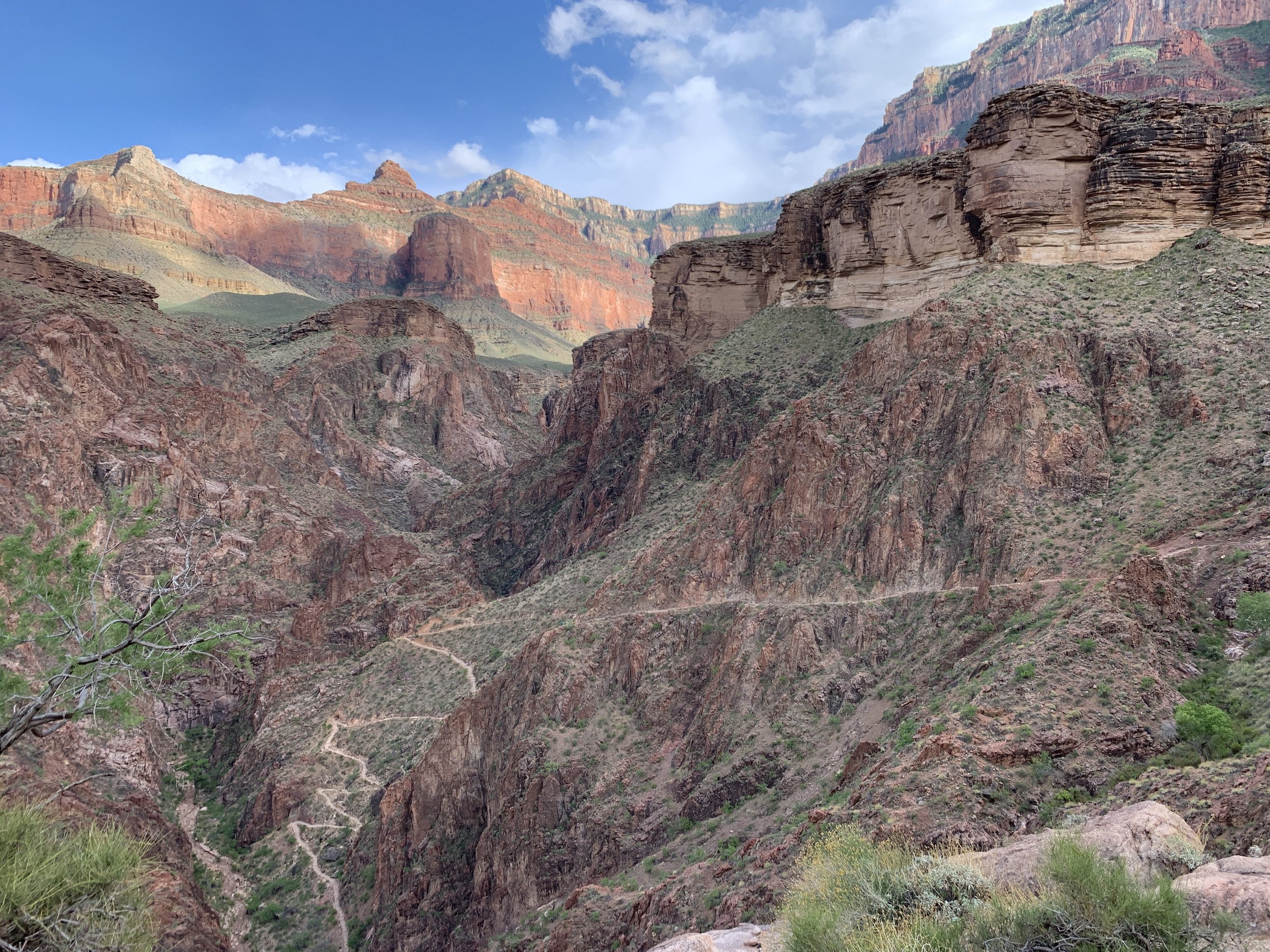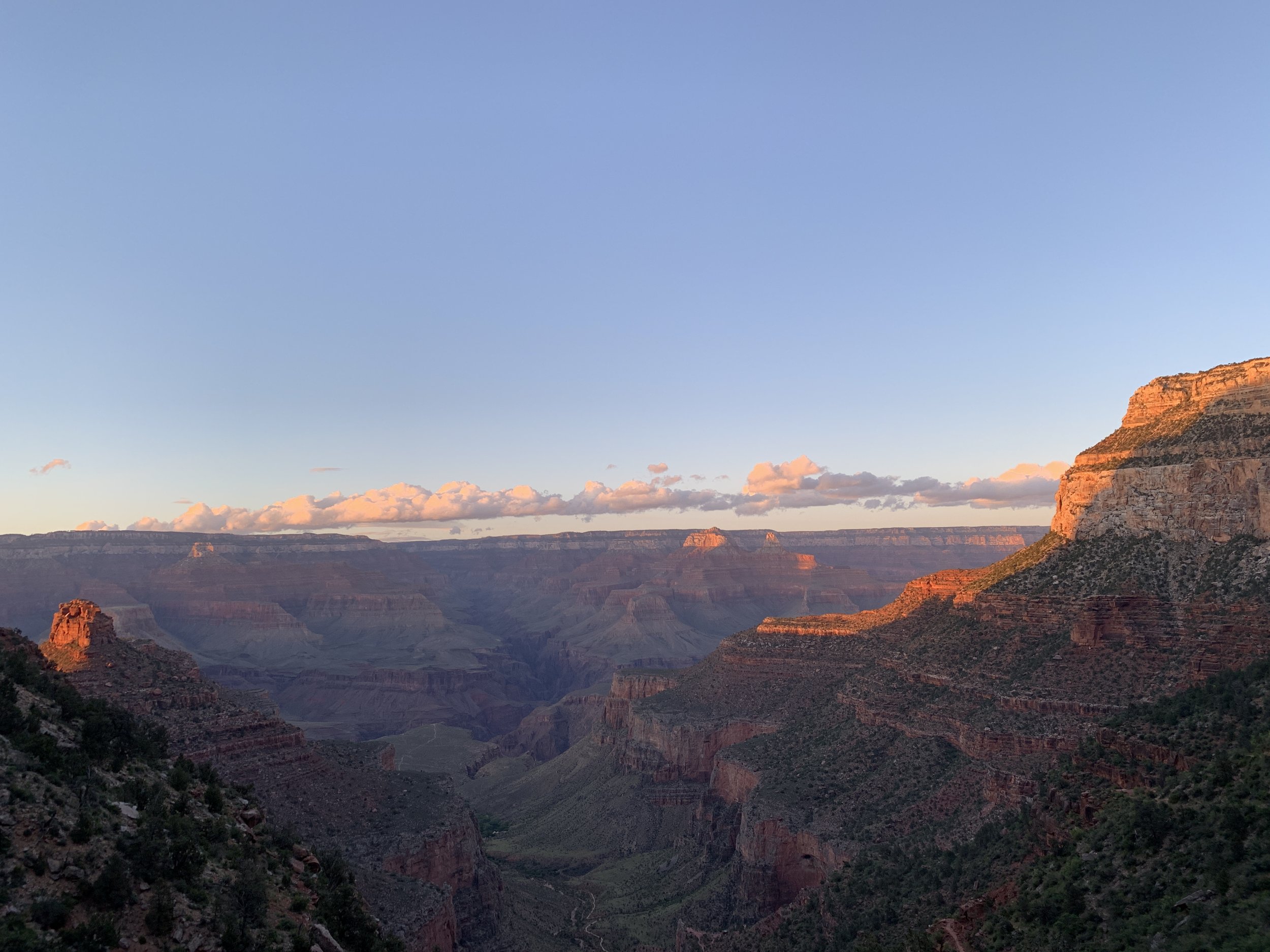 Day 1
Fly to Phoenix, please arrive by noon. Drive to the South Rim together in expedition van (6 hrs).
Camp at Mather Campground in the Grand Canyon Village

Evening gear check, group introductions, team motivations and prepare for hike.
Day 2
R3 Group 6:00 a.m. wake up and start down the Bright Angel Trailhead. Hike from the Bright Angel Trailhead to the North Kaibab Trailhead which is called the Rim-to-Rim Traverse. The total distance is approximately 26 miles. The hike will most likely take 10-15 hours to complete for most of our crew.

R2 Group has a relaxed morning exploring South Rim, drive 4 hours to North Rim, assists in setting up camp at North Rim Campground and await arrival of R3 folks. Dinner provided!
DAY 3
All team member wake early to cross the North to South rim. Camp again at Mather Campground.
Day 4
Wake up at your leisure, the team will enjoy a big breakfast to recover, sharing stories of what we just endured. Tour more of the South Rim if you would like.

Depart the South Rim for Phoenix, AZ around 2 pm (4.5 drive). Folks could arrange for Red-eye flights on this day, otherwise, check into hotels and consider extending your stay to tour the national park.
Day 5
You in? Contact us and we'll help you set up your fundraising page.